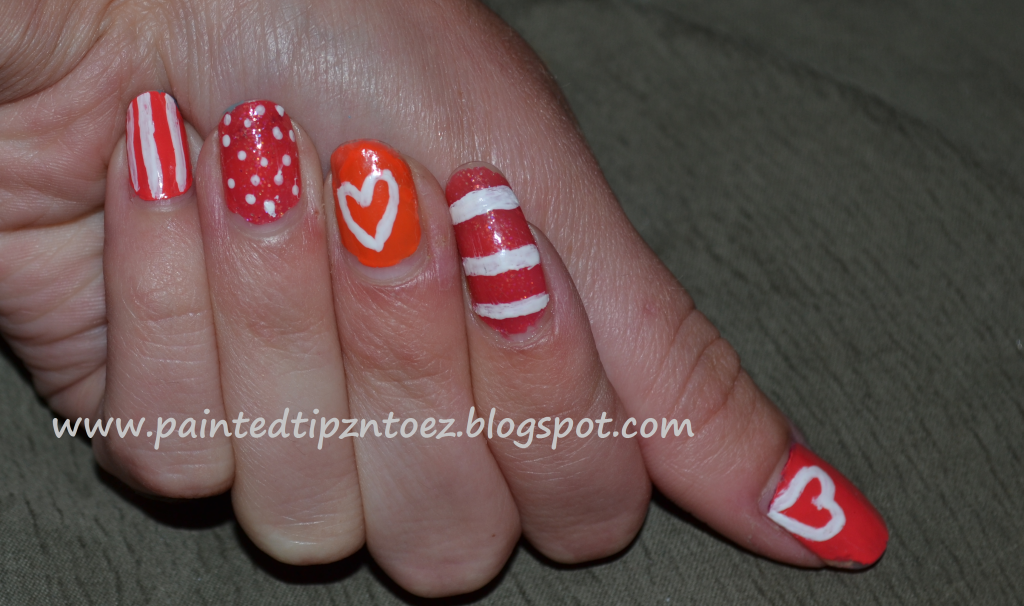 Colors I Used:
Thumb and Pinkie- "Mighty Mango" Sally Hansen
Index and Ring- "Dreamy" Pure Ice
Middle- "Portobello" from Nails Inc.
This week I wanted a simple but cute mani. Since I am currently, slightly obsessed with "Portobello" from nails inc. I decide to use three colors "Portobello" being one of them. For my thumb and pinkie finger I used "Mighty Mango" from Sally Hansen. For my index and ring finger I used "Dreamy" from pure ice and "Portobello" for my middle finger. All of the polishes looked very similar so they worked nicely together. I decide to paint all my designs in "French White Tip" from NYC, which is just a white polish. This way all my nails would tie in together. For my thumb and index nails I painted a heart. Then for my ring, pinkie and index nails I painted dots and stripes. Over all this mani was simple an easy but very cute!!
XOXO's
Love and Nail Polish,
Sierra