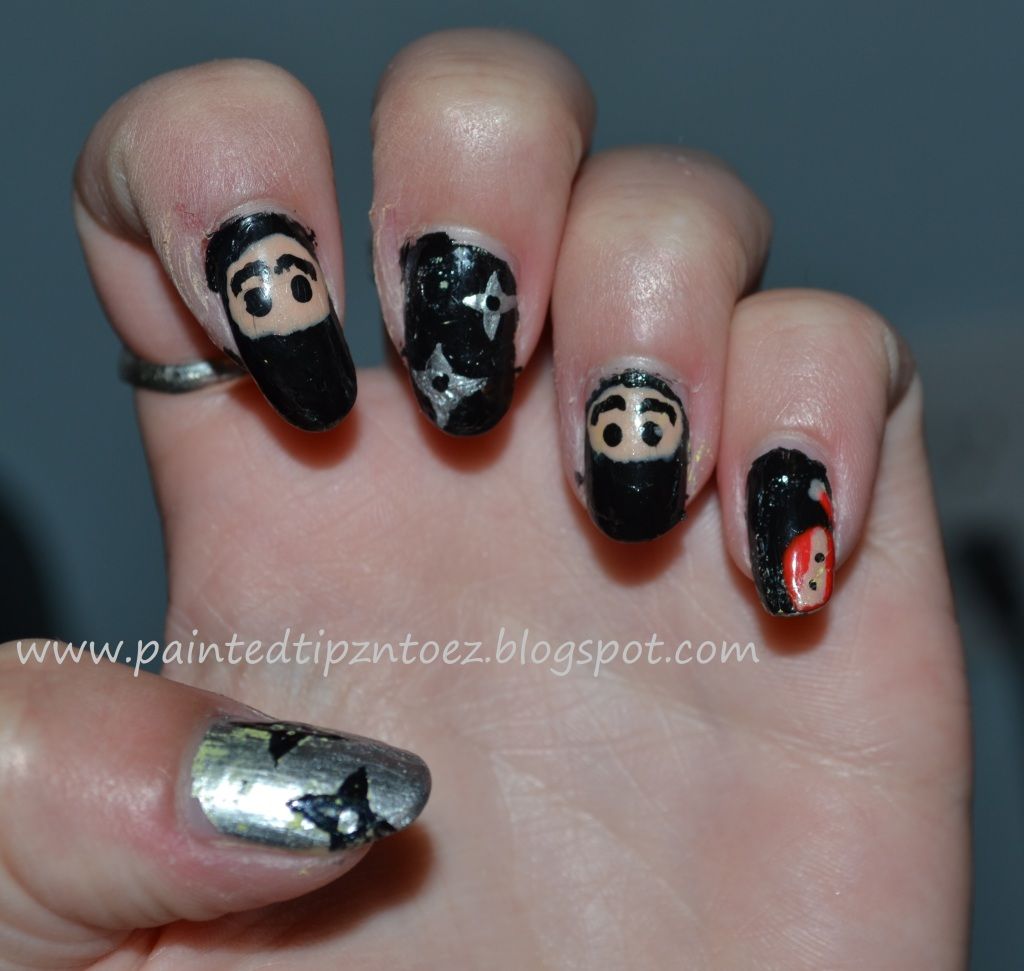 This week I wanted a cute and fun mani. After, racking my brain for something fun. I decided to do Ninja Nails! I have wanted to do this design for a while but never got around to it. But this week it was time to break out my ninja nails.
This mani was super easy!!! My favorite nail was my pink ninja.
My Pink Ninja! This was my favorite nail!
Colors Used

:
Base Coat:
"Silver Mercedes" from Pure Ice and "Black Heart" from Sally Hansen
The Ninja Faces:
"Sunset Sail" from China Glaze
Ninja Stars:
"Silver Mercedes" from Pure Ice and "Black Heart" from Sally Hansen
Ninjas on my Pinkie Finger:
Pink Striper from Stripe Rite
"Rock Star" from Kiss Nail Art Paint, "Wild Thing" from Pure Ice and "Sunset Sail" from China Glaze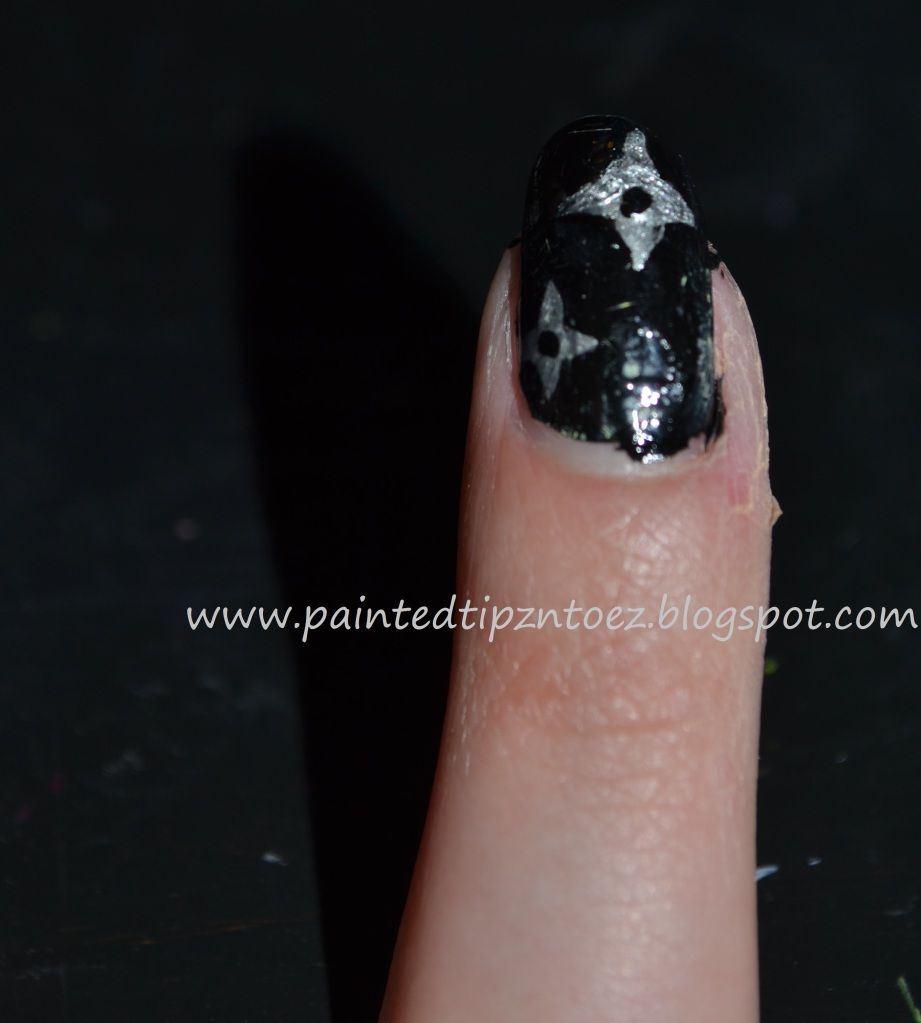 Ninja Stars
My Green Ninja :)
Xoxo's
Love and Nail Polish,
Sierra