Time for another adventure on Pinterest, I was looking for a desserts recipe this week. I didn't really know what I wanted. So I went to my lovely Pinterest boards and began looking. I saw several recipes I wanted to make. However, this Oreo Cup Cake recipe sparked my interest, so I decided to give it a whirl!!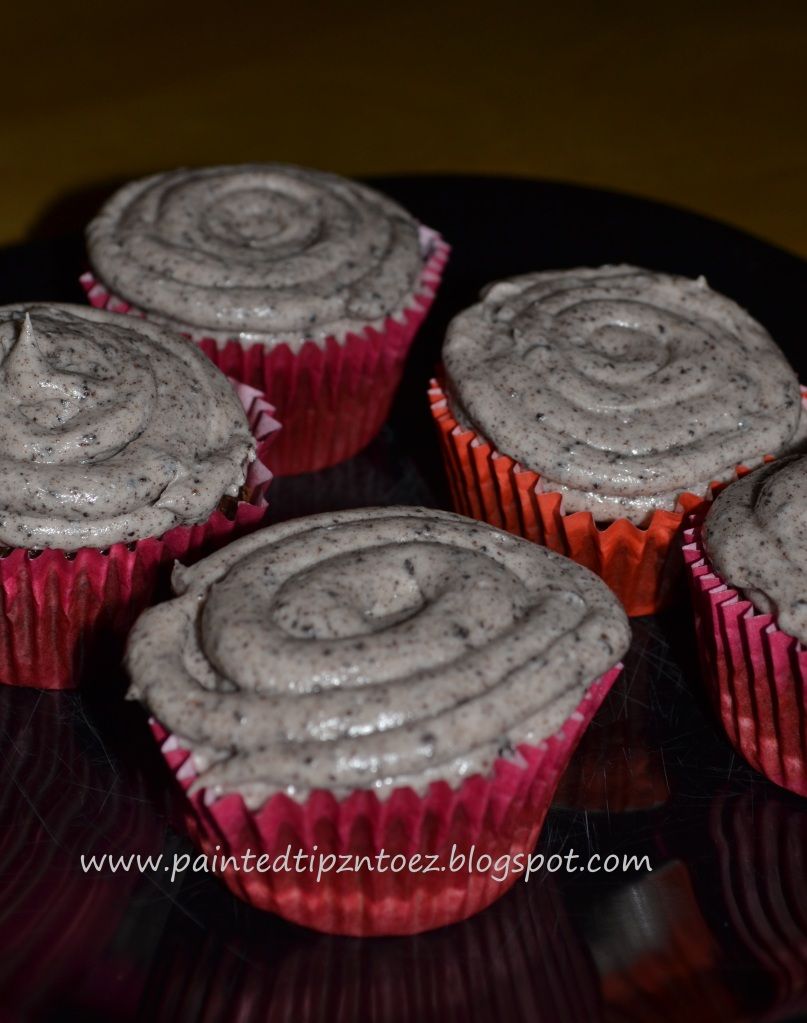 These turned out AMAZING!!! So yummy! My entire family loved them! I would definitely make them again! I was about 10 Oreos short and I also did not have the mini Oreos, so they were not as Oreo packed as they could be! I also made half of them without the Oreo on the bottom of the cupcakes. Still yummy! But, if you have the Oreos place them in each liner. Having the whole Oreo as one layer and the cake as another is a great combo. I ended up making 12 cupcakes and a 9x9 sized cake, with PLENTY of icing for both. The only problem I had was the icing was a little thick for my taste. So I added a little bit of milk to the icing which the recipe didn't call for. Over all this was an amazing recipe. I will the definitely be keeping it own my board.
Oreo Cupcakes Recipe:
Estimated Cooking Time: About 25 to 30 minutes
Ingredients
1 package Oreo Cookies, regular size
1 package Mini Oreo Cookies, for decoration (optional)
1 package chocolate cake mix (mix according to directions on box)
8 ounces cream cheese, room temperature
1/2 cup butter (1 stick), room temperature
3 3/4 cups powdered sugar
1 teaspoon vanilla extract
cupcake liners
Preheat oven to 350 degrees. Mix packaged cake mix according to directions (do not bake). Line cupcake tins with liner, place a regular size Oreo cookie in the bottom of each liner. Take 1/2 of remaining cookies and chop coarsely and add to cake mix. Fill the cupcake tins. Bake for 15 minutes (or according to box directions). While cupcakes are baking make the frosting.
Cream together butter and cream cheese. Add vanilla, then add powdered sugar slowly until blended well. Chop remaining regular-sized Oreos very fine (I put the cookies in the blender instead of trying to chop them up super fine and it worked out really well). Add to frosting. After cupcakes have cooled frost and decorate with Mini Oreos