On Saturday, My boyfriend, Isaac had his graduation
For my nails I decided I wanted something super cute, with some cool nail art. That would also match my dress. I had already bought my dress so I knew what colors I wanted to use
.
I ended up doing a sorta of Indian/boho kind of look. Which I got tons of compliments on!
I also will include a picture of my dress below.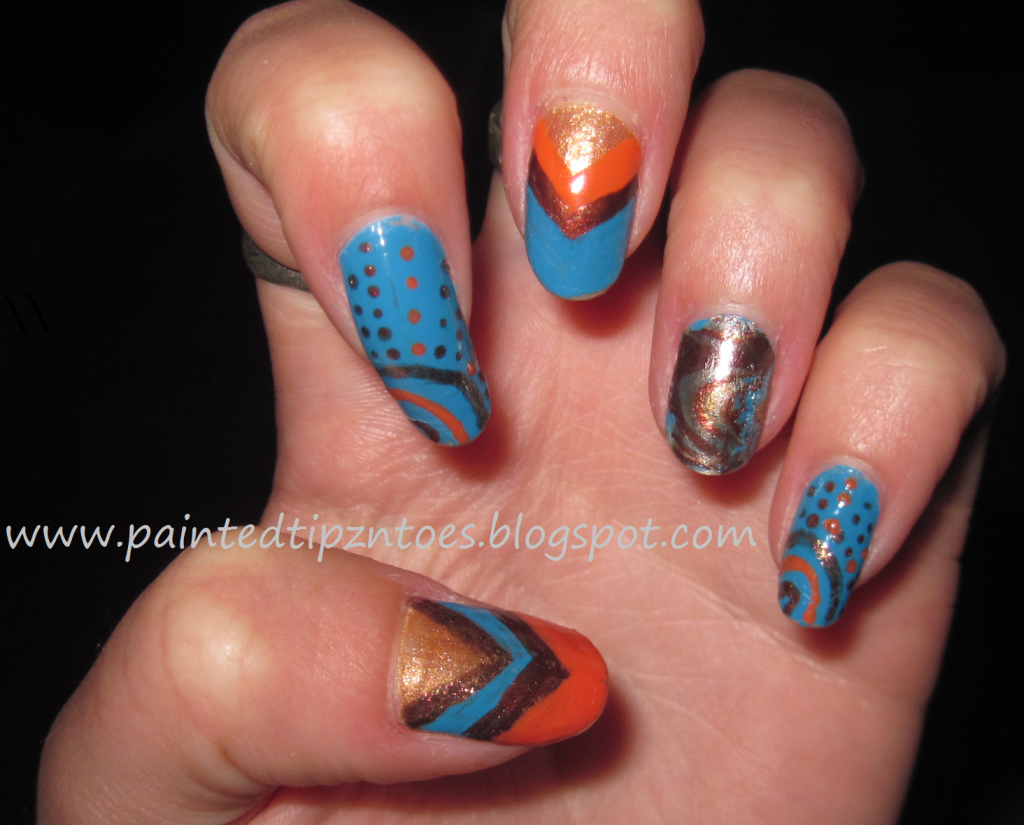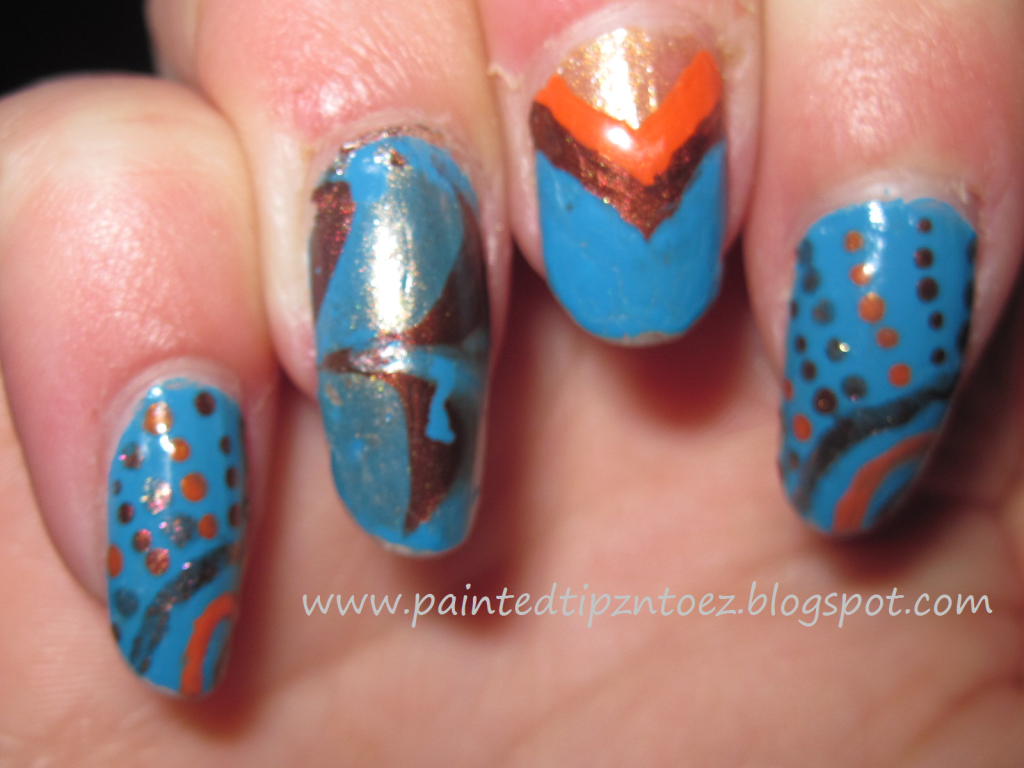 I really love the way this design turned out. I hand painted all my nails but my ring fingers. For my ring finger I did the water marbling effect. The only trouble I had with is manicure, was finding an orange to match my dress. I thought of going out to buy one. But time never allowed so I ended up making my own. For this I used one dot of "Big Night Out" from Rimmel, three dots of "Sunny Side Up" and three dots of "Hot Tamale" from Love My Nails. This mani match my dress perfectly and I love the way they turned out.
Colors I Used:
Base Coat-
"Blue Collar" from Orly
Thumb and Middle Finger:
"Magic" and "Gold Dust" from Pure Ice "Warm and Fozzie" OPI and
Orange
Index and Pinky Finger:
"Warm and Fozzie" OPI, "Magic" from Pure Ice and the Orange I made
Ring Finger:
In water marble I used-
"Gold Dust," "Best Friend" and "Magic" and "Splash" Pure Ice
Other Pictues From The Graduation!
Waterfall Braid, I had a friend do for me!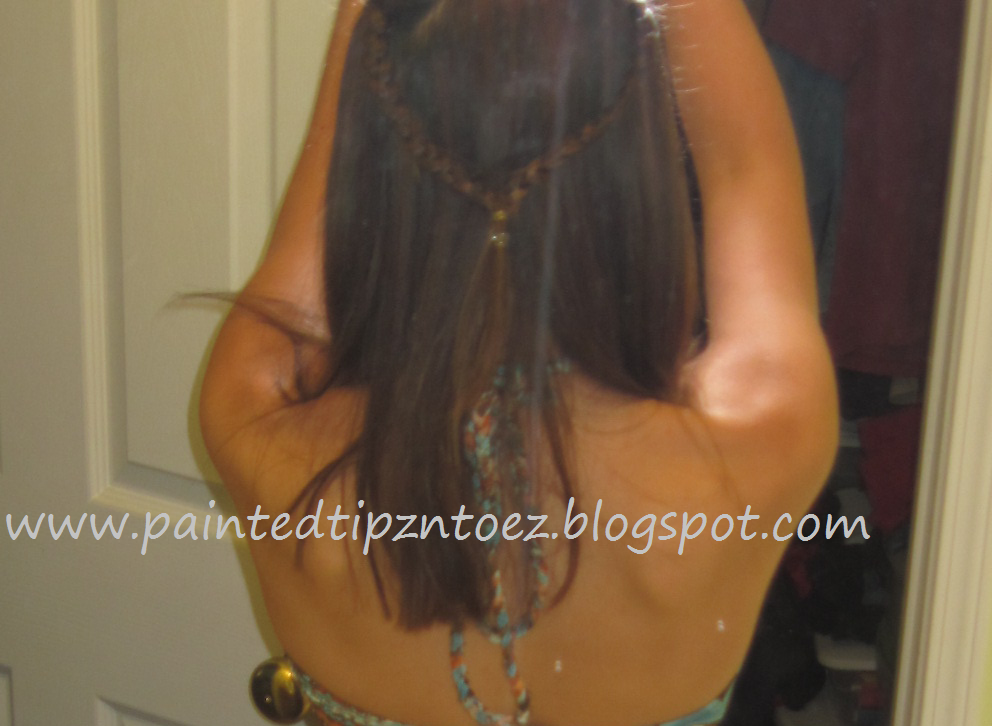 Back of my waterfall braid
My make up! I decided to do a neutral look with an orange,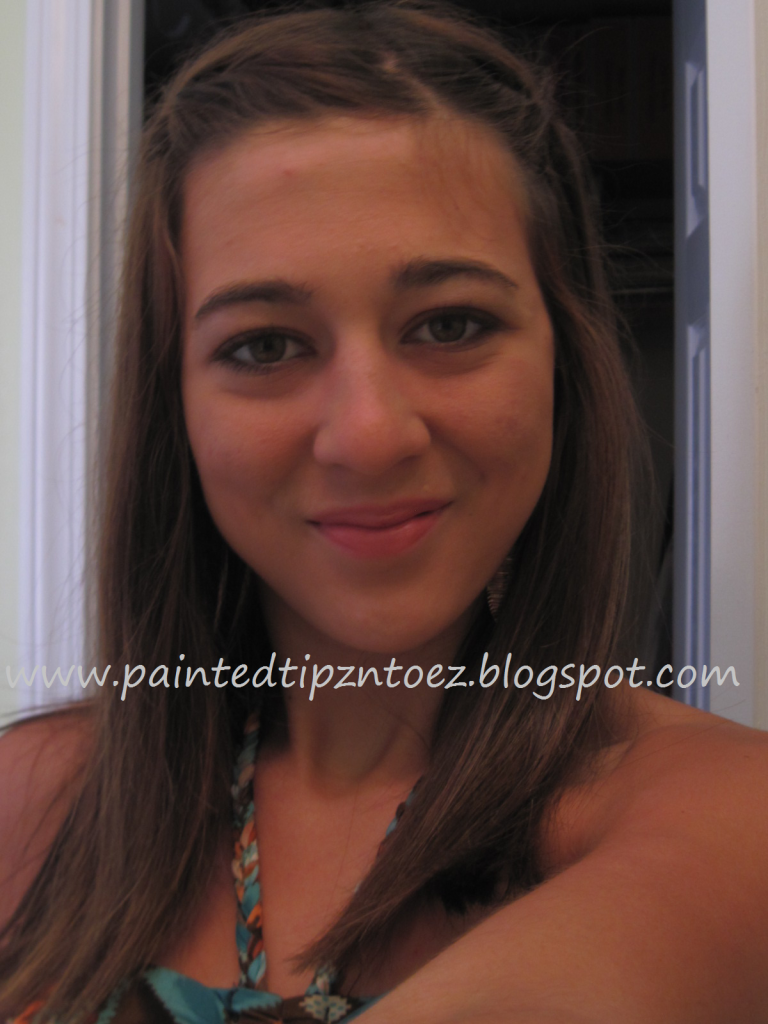 My Boy and I
This was the only picture I ended up getting of my dress. Not the best picture of the dress. But it is super cute. I ended up wearing some copper wedges with it! Which went with the dress perfectly.
XOXO's
Love and Nail Polish,
Sierra