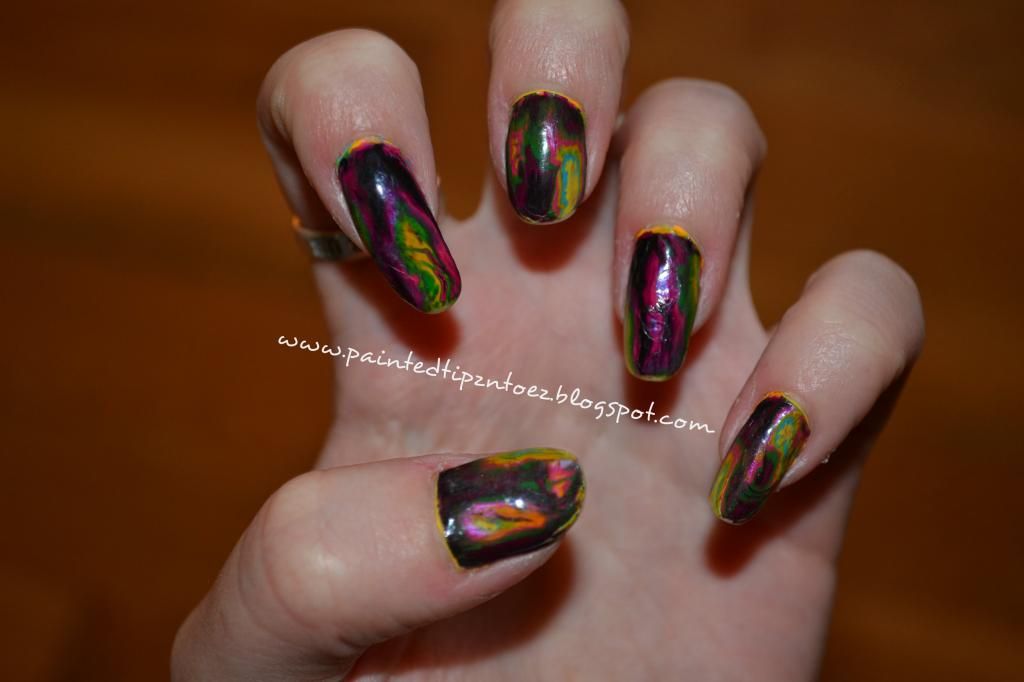 Okay, So I had to try the layering technique again! But this time I used black and vibrant colors. I did this design the exact same way as the one using fall colors. I'm not sure if I like this color combination better than the design with fall colors.
What do you think?
I think they are both different in their own way.
I did learn one thing from trying this technique another time. When picking the order to paint your polishes, make sure the colors do not look similar. I paired them going yellow, blue, orange, pink, green, purple and black. If I had painted yellow and orange or pink and purple close together the colors would have not popped as much. Of course you can pair them however, you want but this is how I think it looks best.
Colors I Used:
All Nails in order:
"Fierce N' Tangy" from Maybelline, "Blue Collar" from ORLY, "Sun Worshiper" from China Glaze, "Flirt Alert" from Pure Ice, "Neon Green" from Kleancolor, "Dream" from Sinful Colors and "Black Leather" from Sally Hansen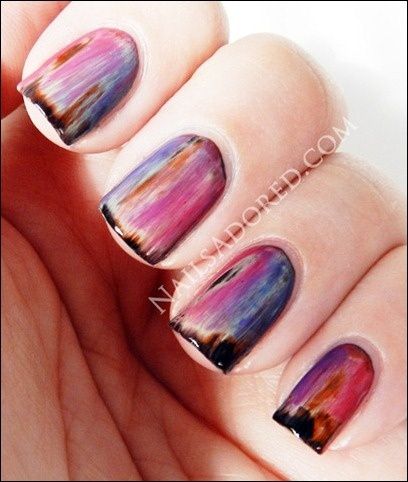 This is the picture that gave me inspiration for the layering technique.
XOXO's
Love and Nail Polish,
Sierra