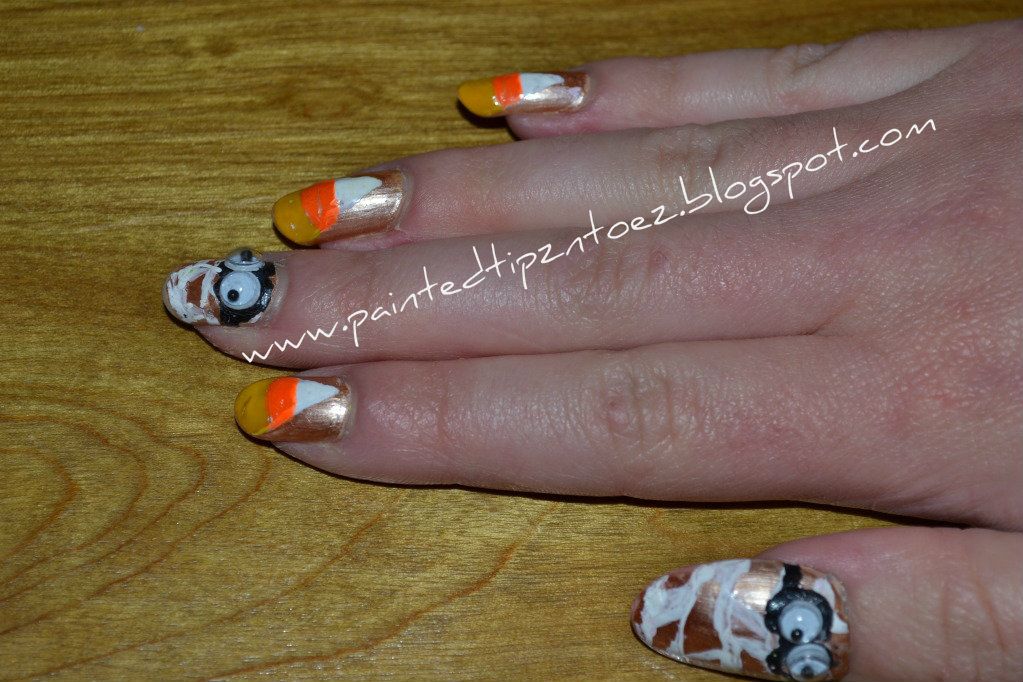 For Halloween I wanted something super fun! Last year I did candy corns, but this year I wanted something a little different. I saw last Halloween SimpleLittlePleasers did a mummy inspired look, so I decided to give that a whirl. However, I did not want to do just mummies so I decided to add some candy corns in my manicure also! And, this was the product!!!!
Colors I Used:
Mummy Nails:
one coat of "Sunset Sail" from China Glaze under "Copper Glazed Platuim" from Revlon "French White Tip" from NYC "Liquid Leather" from Sally Hansen
Candy Corns:
"Big Spender" from Pro, "French White Tip" from NYC, "Yellow" and "Bright Orange" from L.A Colors Striper
What more fun then candy corns and googly eyes!!!
XOXO
Love and Nail Polish.
Sierra