Last Weekend, My Boyfriend and I went to a 50's Sock hop!!!! We had a BLAST!!! I think we dance over half the time we were there ha-ha. Well as for what I wore and my nails everything it below! Keep reading!!
I have recently become slight obsessive with 50's hair, makeup, dresses, etc. So this was a perfect time to break out all my love for the 50's!!!!
I ended up finding my dress on e-bay for only 40.00$. I purchased a medium, and I ended up having to take it to a tailor and have it taken in. When I purchased my dress, it came with the red sash but not with the red petticoat. My grandmother ended up finding my red petticoat at a little dress store in South Carolina for 20.00$. I paired my dress with some red stilettos that I purchased from JCPenny for 40.00$. These were the same shoes I wore to prom at the first of this year. For jewelry I added a small pearl necklace and earrings. I did my hair in a 50's style I found on the Internet, and then pulled it back with a red ribbon and added curls to the ponytail.
I completed my 50's look, with so 50's makeup. I did a dark brown/black eye with winged eyeliner and red lips. I COULD NOT go without red lips. (I was in a huge rush on the night of the dance and didn't get any close up pictures of my hair and makeup sorry!!)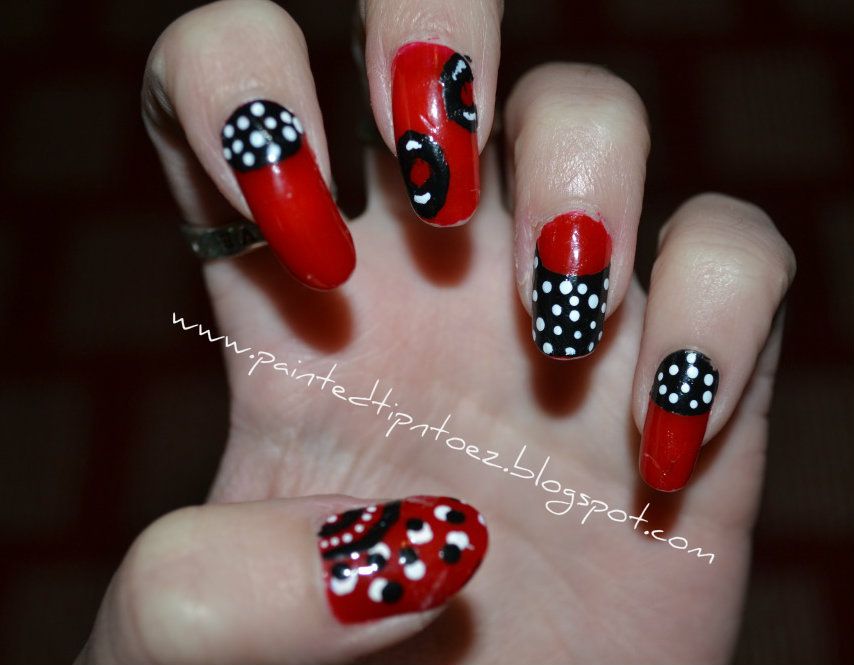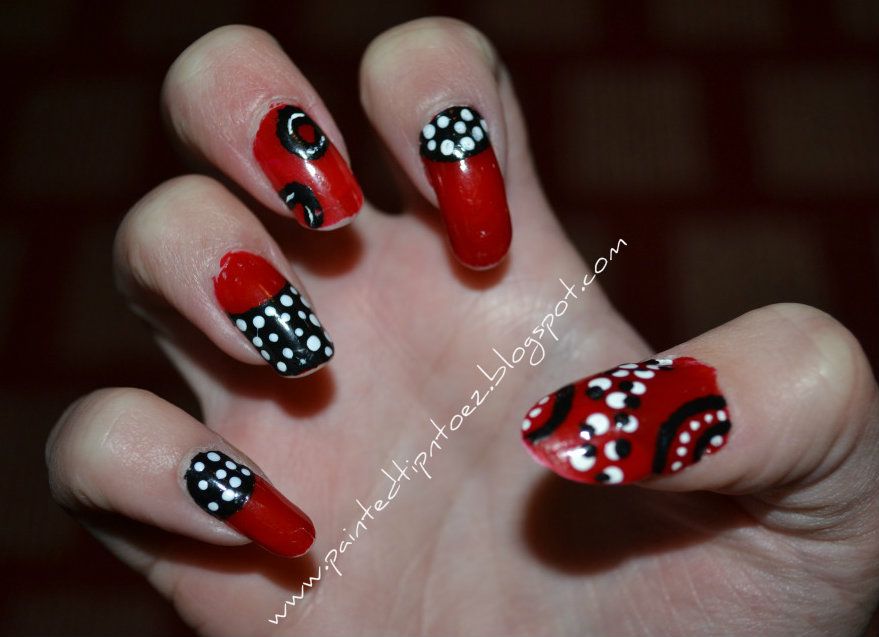 Colors I Used:
Base Coat- ""Ruby-Ruby" Sinful Colors
Black- "880 Black Heart" Sally Hansen
White- "134 French White Tip" NYC
Toes- "Red Glitter" L.A Fine Tip and "Gettin' Miss Piggy With It" OPI
Over all the dance went amazing! My boyfriend and I had a great time. My dress and nails look amazing! And we danced the night away!!
Below I will post so pictures that my mom took before the dance!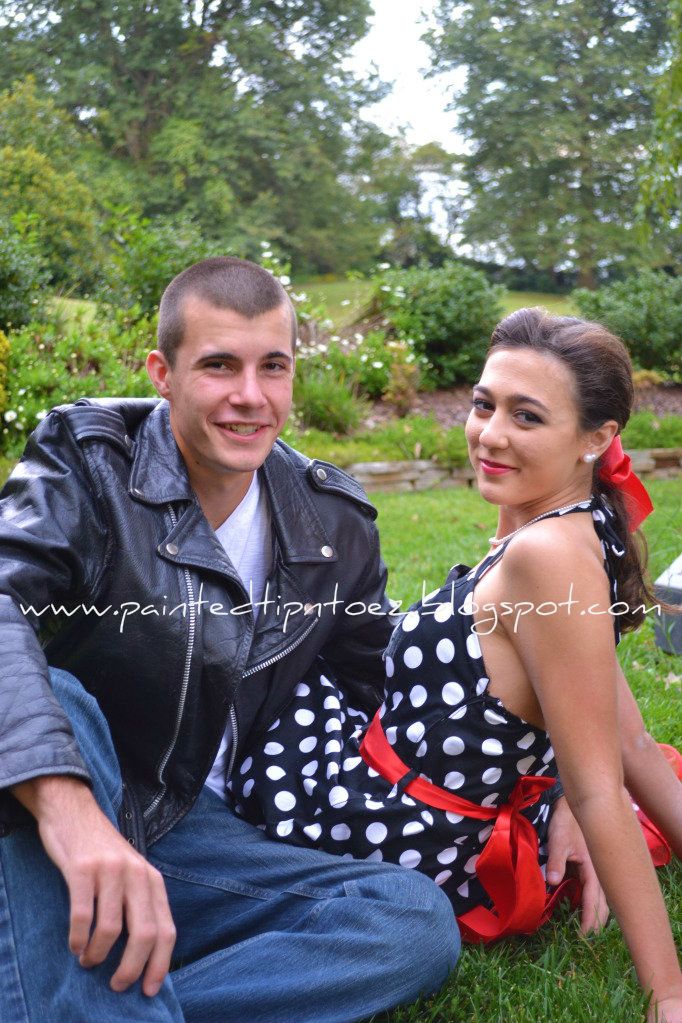 This is one of my favorites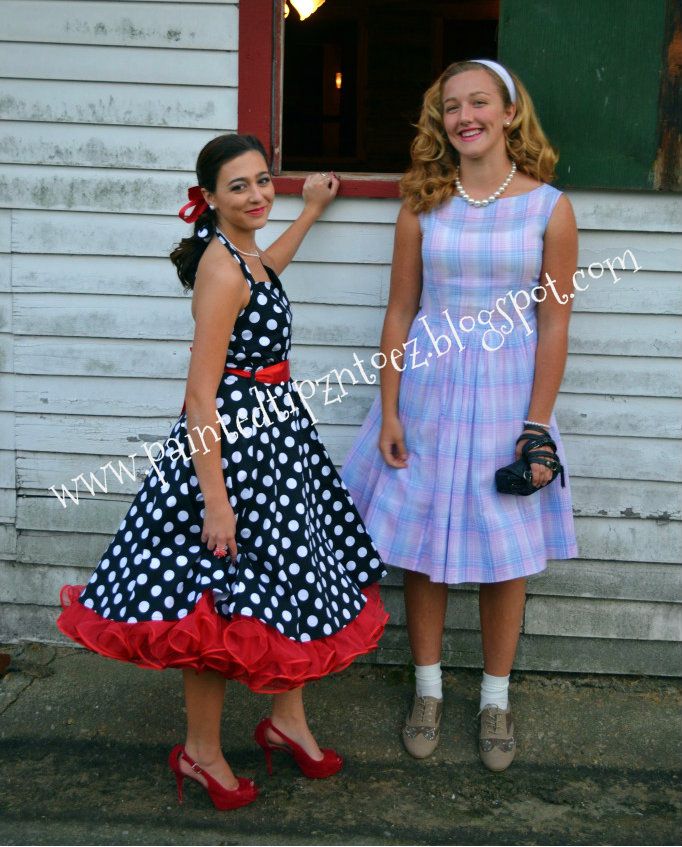 My friend, Emma, and I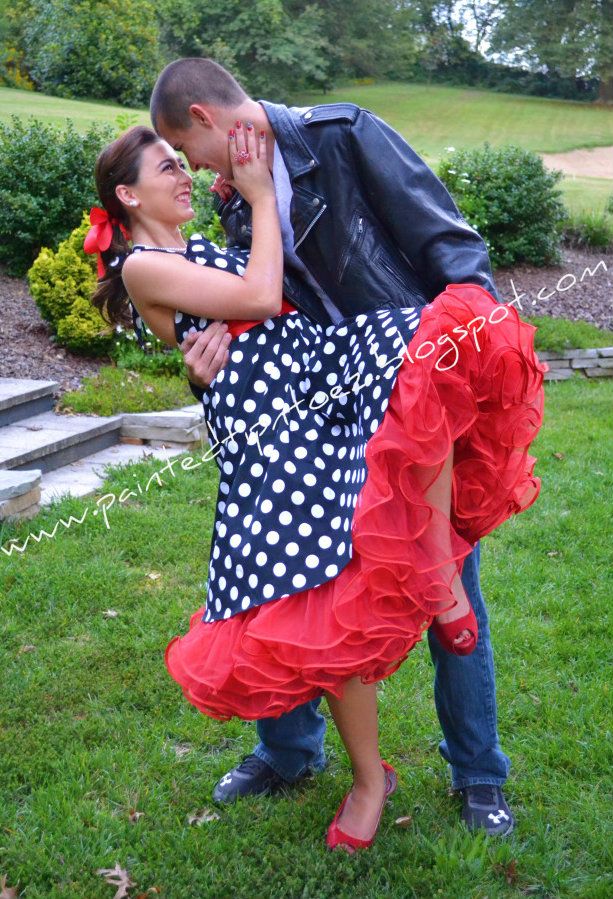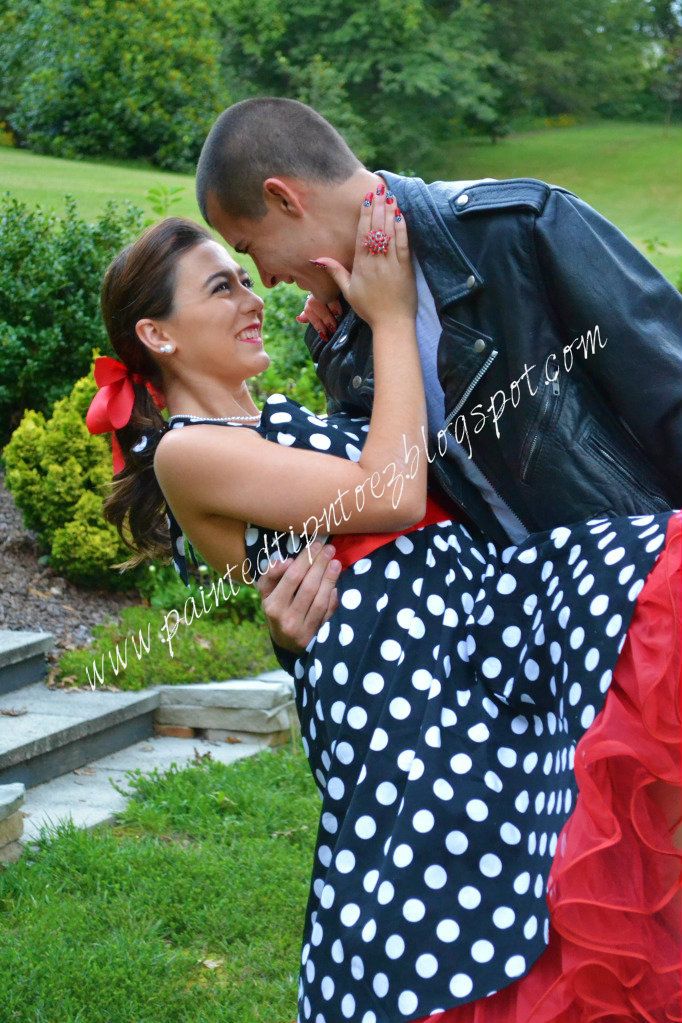 :)
XOXO's
Love and Nail Polish,
Sierra