Ok, so my oh so sweet boyfriend bought me the cutest pair of shoes last week!!!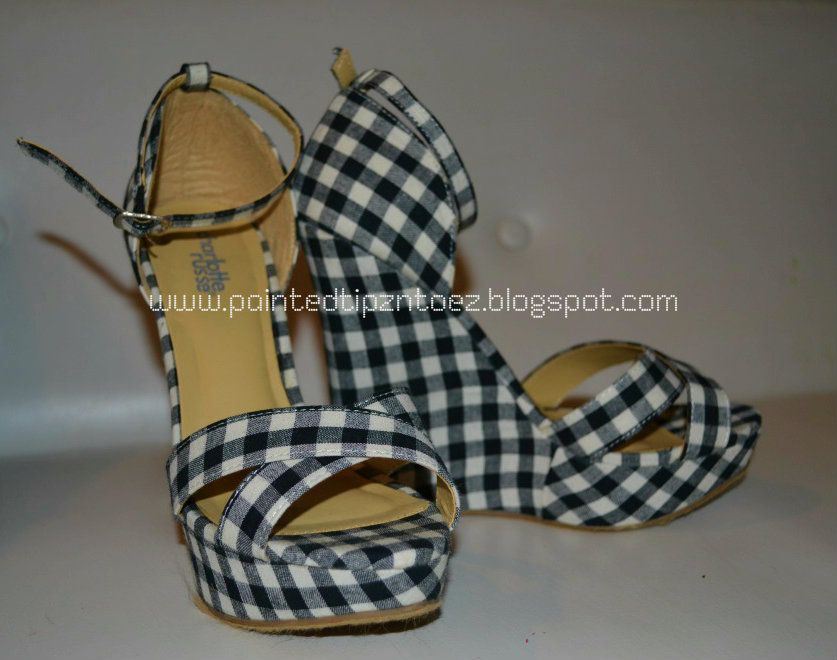 Are they not cute?
Well the mani was inspired just by the shoes! I love the way they looked and was very please!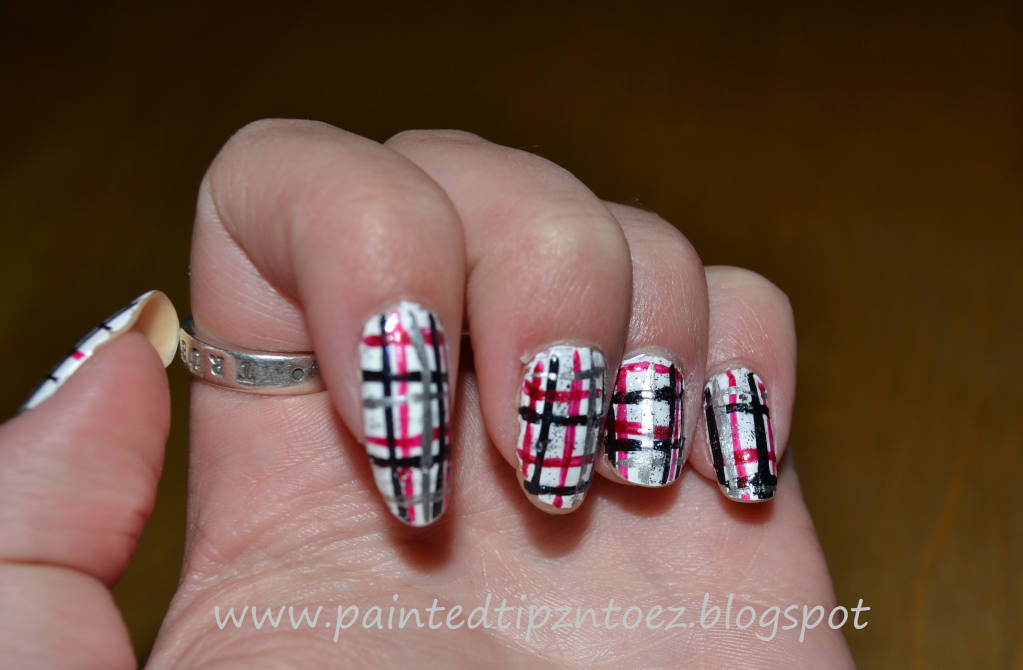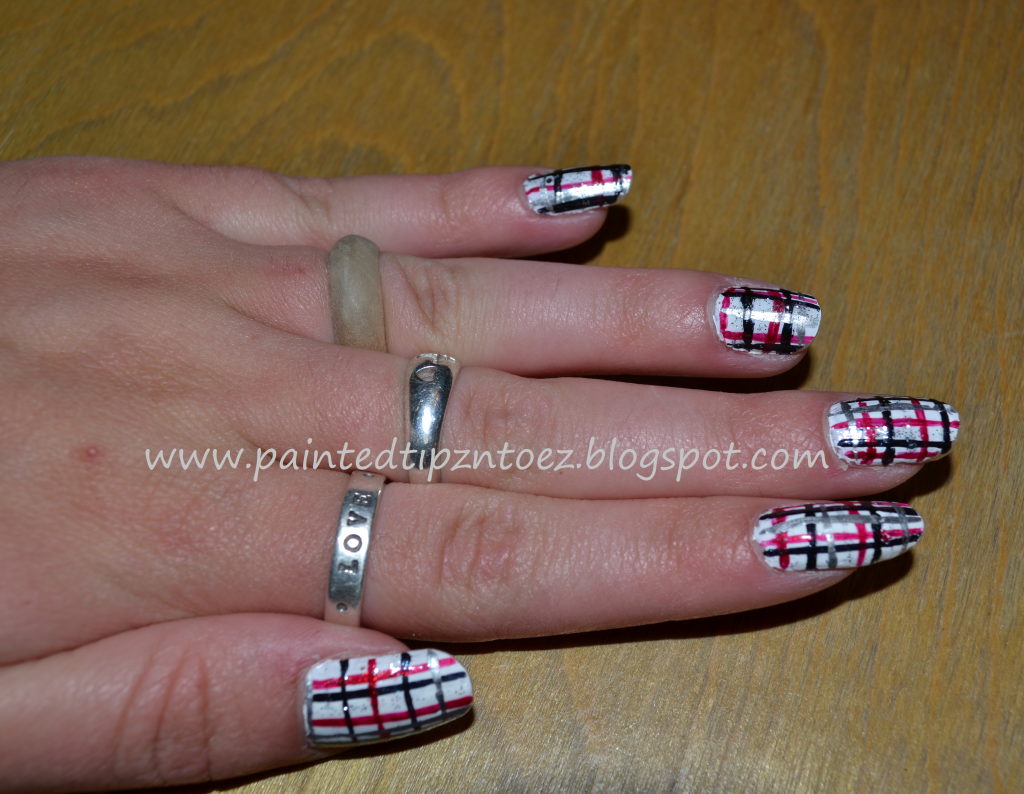 Colors I Used:
"134 French White Tip" and "Chelsea" from NYC,
"Silver Mercedes" from Pure Ice,
"Pearl Black" and "Rock Star" from L.A Kiss Nail Art.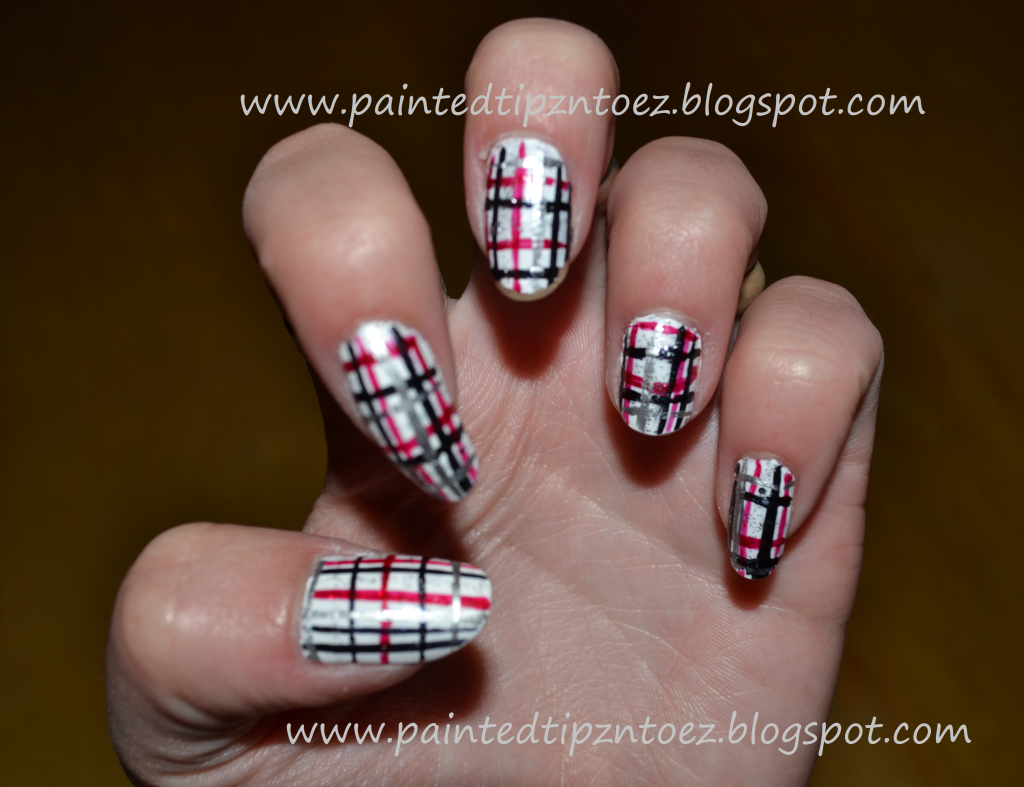 XOXO's
Love and Nail Polish,
Sierra