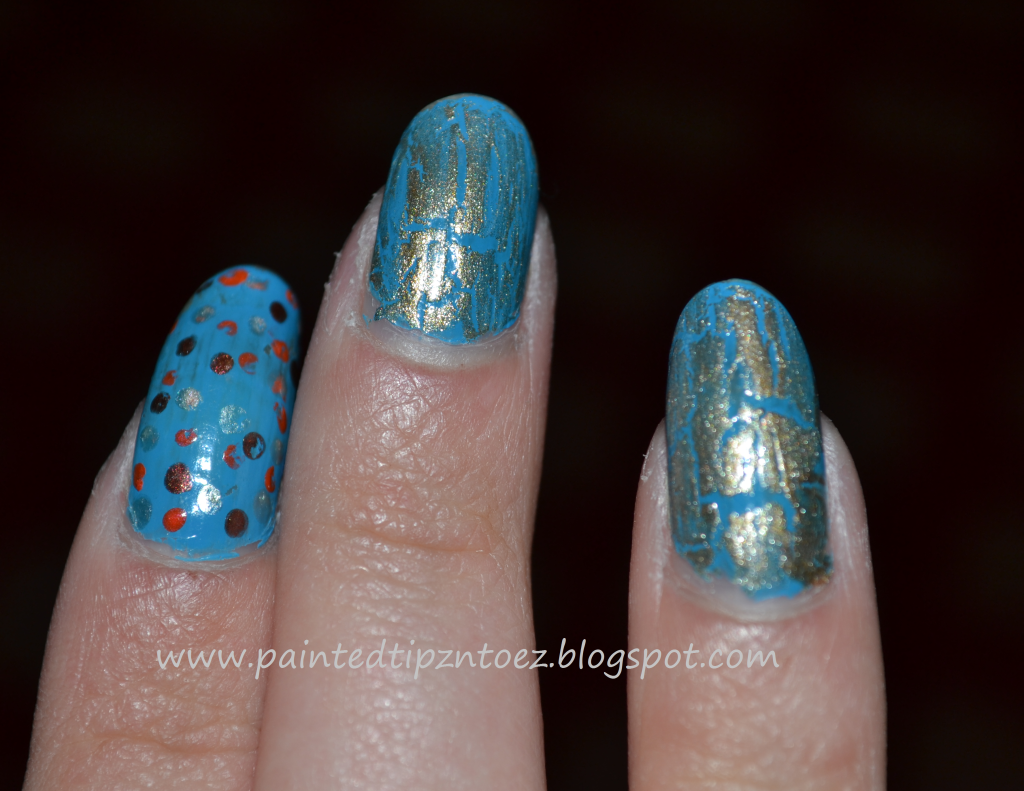 This weekend I attended my cousin's wedding! I wore the same dress I wore for my boyfriend's graduation. But I wanted a different nail design. So this is what I came up with. This design is super cute, very easy and I received lots of compliments.
Base Coat-
"Blue Collar" from Orly
Index, & Pinkie Finger-
"Magic" and "Best Friend" from Pure Ice and "Bright Orange" from Fine Tip from L.A Color.
Thumb, Middle and Ring Finger-
"Cracked Gold" from Salon Perfect
XOXO's
Love and Nail Polish,
Sierra