For my birthday/Christmas manicure I decided I wanted something neat, whimsical and cute.
I did a lot of thinking, and looking for designs and I found this one!!!
This is definitely on my favorites manicure list!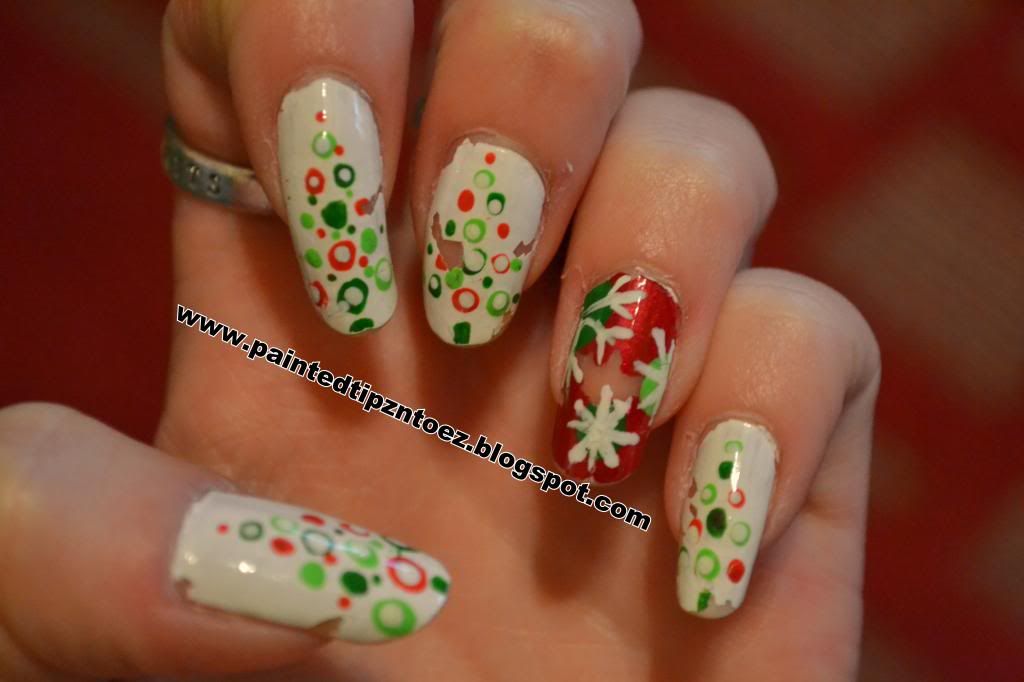 How I did it:
For the tree nails I started with a white base coat. Then using acrylic paint I placed red, lime green and dark green dots in a tree shape. Once the dots dried, I placed white dots in the middle of some of the color dots. This step is up to you I just thought it made the design a little cooler. Lastly I added a small tree truck and clear coat.
For the Snow Flake Nails, I started with a red base coat. Then using a dotting tool I made three large circles. When the circles dried completely I used my fine tip paint brush to paint random snowflakes over the circles. When all of the polish was completely dried I painted a think clear coat to insure none of the acrylic paint flaked off. I absolutely loved this manicure, it was cute, fun and exactly what I wanted for my birthday mani
Xoxo's
Love, Nail Polish and Christmas Time,
Sierra